Meet Doreen Heinbigner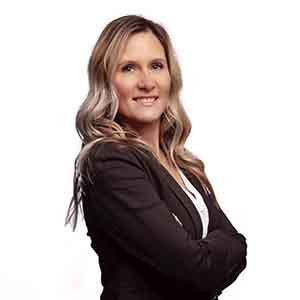 I have always excelled in any line of work where I was interacting with people, providing them with the best care possible and always going the extra mile. Many of my friends ask why I chose a real estate career - (I have 2 separate post secondary certificates - Lab/Xray tech, and Pharmacy tech) but these careers were not my passion. In 2010 I obtained my Real Estate license and I have never looked back! In order to be a successful real estate agent, you truly have to enjoy working with people. There is nothing more rewarding than helping a first time home buyer purchase their first home or finding a family their 3rd home which often is seen as their dream home!
With over 10 years of real estate experience, I feel like a true expert in assisting my clients whether buying or selling.
I started my real estate career in Moose Jaw, SK where I had built a very successful business and became owner/broker in a very short time. We had a team of 14 agents and were consistently in the top 5 for sales volume and worked with every kind of price point in real estate. Being a broker kept me on my toes and I worked closely with my agents to ensure that our clients were always protected.
I have since moved to Calgary and love being a team member with Century21 Bamber Realty. My business is growing rapidly, and I promise to deliver a unique concierge-like service to you, whether buying or selling.
I have consistently achieved annual performance awards, and I strive not only to receive these, but make sure that my clients are always 100% satisfied. The majority of my business is made up from referrals from past clients, friends, and family, and I am grateful for our experiences and continued trust.
These letters behind my name aren't there just for fun. My continuing education ensures that my clients receive the very best service and all the tools for a successful negotiation. I have specialized training for SELLERS, BUYERS, SENIORS, NEGOTIATING, and for keeping up with the latest TECHNOLOGY trends. I am constantly implementing new tools and apps to better serve my clients in this ever changing business. I'm all about continuing education, and I'm also licensed to sell your acreage, farm land, and commercial properties!
What do I do when I find free time? I love to golf, and have been in a women's league for the past 4 years. I also have a keen interest in fitness, and recently won my first fitness competition in Calgary. (That took a lot of dedication, but it was an awesome goal to work towards.) I'm a pretty decent chef in the kitchen, and love entertaining our friends and family. I have 2 wonderful daughters attending the U of S (one in the College of Medicine, and the other in the College of Engineering.)
Still shopping around for the right agent? Please take a look at my testimonials on RealSatisfied to see what past clients have said about their experiences with me. I hope you enjoyed reading what I'm all about, and I look forward to helping you in your next real estate experience.
With CENTURY 21 as one of the largest global real estate brands and our focus on the local market, I am confident that it will position you for success in your property sale. Contact me with any questions regarding the current real estate market or my services. I look forward to working with you!